Mixing Efficiency Testing
Mixing Efficiency Testing
Mixing Efficiency Testing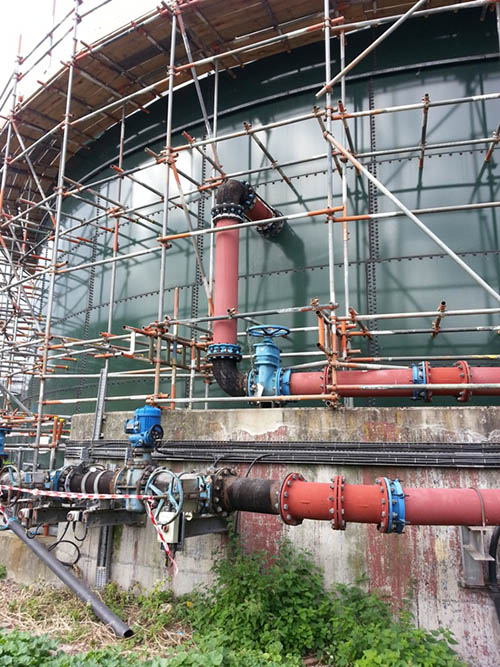 Mixing efficiency testing provides valuable information actual residence times and mixing characteristics in a tank/mixing system. Testing can be conducted on new or redesigned mixing systems, or where there has been a change to the process or flow rate through the tank. On older tanks where there may be large solids deposition, it can provide important information on active volume. Testing is usually conducted for 2 or 3 times the hydraulic retention time of the tank under test.
Anoxic or selector zone mixing efficiency tests
Mixing efficiency testing is conducted on selector, anoxic and anaerobic zones of activated sludge plants. Testing can either be conducted in process using Lithium Chloride as the tracer, or prior to process commissioning when clean water is available using Rhodamine dye as the tracer.
When using Lithium Chloride as the tracer, samples are taken from the exit of the zone under test at regular intervals throughout the test, and when Rhodamine dye is used, the dye detection probes are linked back to a laptop computer to give real time readout of the tracer curves. The data provides by these tests includes mean tracer residence time, number of tanks in series (according to the Levenspiel model), tracer recovery, Morrill Dispersion Index and in some cases percentage active volume and short circuiting.
Anaerobic digester tracer studies
Digester tracer studies are very similar in principle to mixing efficiency testing of activated sludge plants. Lithium Chloride is used as the tracer and the study will usually last three times the retention time of the digester under test. The data provided by digester tracer studies includes mean residence tracer time, percentage active volume and short circuiting which are estimated using the Levenspiel compartment models.
---